Rutabaga 5 Ways
If you are among the smart ones who stocked up on root vegetables, or are at the mercy of substitution of the grocery delivery service, you just might be gifted a rutagaba or two on hands now. This cross between turnip and cabbage may seem like a daunting cooking challenge. Although the fact is they are actually easy to prepare, and can be surprisingly tasty.
Mashed Rutabagas
Just as tasty, and healthier than your typical mashed potatoes. Cook in water as you would cook potatoes, mash with butter, and season with salt & pepper. Follow the video instruction if you are so inclined. Promise you won't regret! QK tally: 4 ingredients.
Balsamic Roasted Rutabagas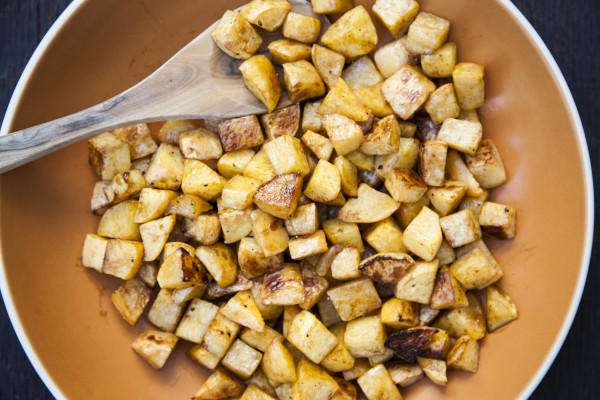 Rutabaga, olive oil, vinegar, salt & pepper. Perfectly balanced and easy to pull off. QK tally: 5 ingredients.
Rutabaga Fries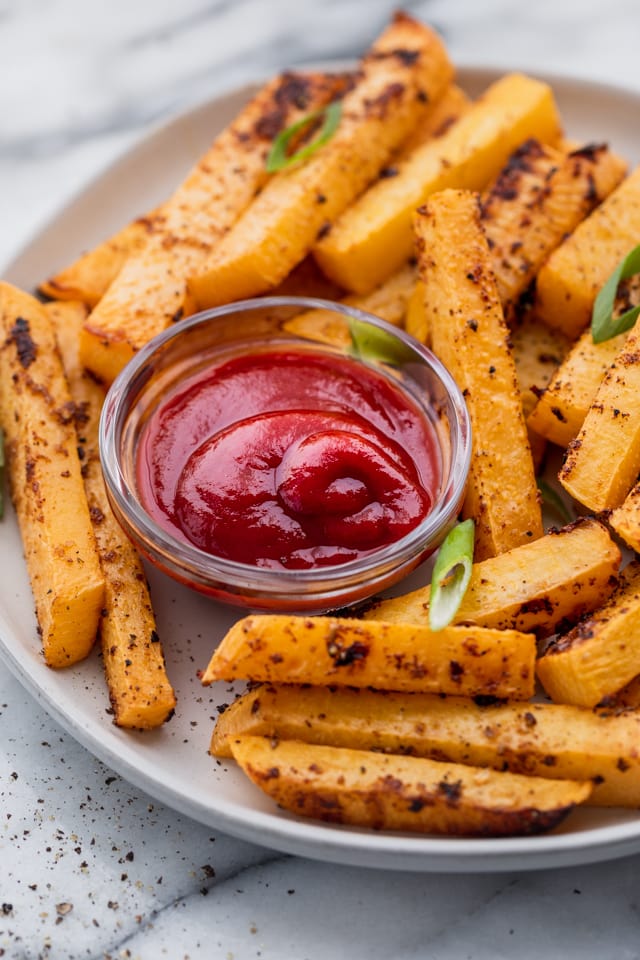 Rutabaga, olive oil, paprika, garlic powder, salt & pepper. Oven "fried" so it's again, healthier than its potato cousin. This one is all about the knife skills. QK tally: 6 ingredients.
Rutabaga Chips
Rutabaga, olive oil, BBQ seasoning, salt & pepper, and everything else is optional. A hunger for crunch is absolutely necessary to enjoy this. Did I mention the creator is a nutritionist? So you gotta feel good about eating the chips for once! (Maybe twice if your quarantine snack is the egg chip.)QK tally: 5 ingredients.
RUTABAGA SALAD WITH APPLES
Get excited, because…you don't even have to cook!!! We love cooking but 3 meals a day is intense! If you ever need a break, try this recipe with rutabaga, apples, kale, walnuts, and your favorite dressing. Doesn't that just look so refreshing and appetizing?
I suddenly realized that rutabaga can stand in for potatoes in almost any dish. With more fiber and much fewer simple carbs, it might just be the next big thing!
Are you excited to give rutabaga a try? Comment below to let us know!
---
---