Chickpea Recipes in Quarantine: Smoothie, Meals & Snacks (5 Ingredients or Less)
You probably stocked up on some canned beans when preparing for shelter-in-place, perhaps without having a plan on how to use them. While we march into week-3, it's probably a good time to dig into our chickpeas (aka garbanzo beans) and see what we can come up with.
Start Your Morning with the Chickpea Smoothie/Protein Shake
You can make a nutritious drink with bananas, dates, peanut butter, almond milk, and chickpeas. Even better, add a scoop of cocoa powder for the chocolate taste and the anti-oxidant boost. Combine, blend, and enjoy! QK tally: 5 ingredients.
Have a Refreshing Chickpea Salad for a Quick Lunch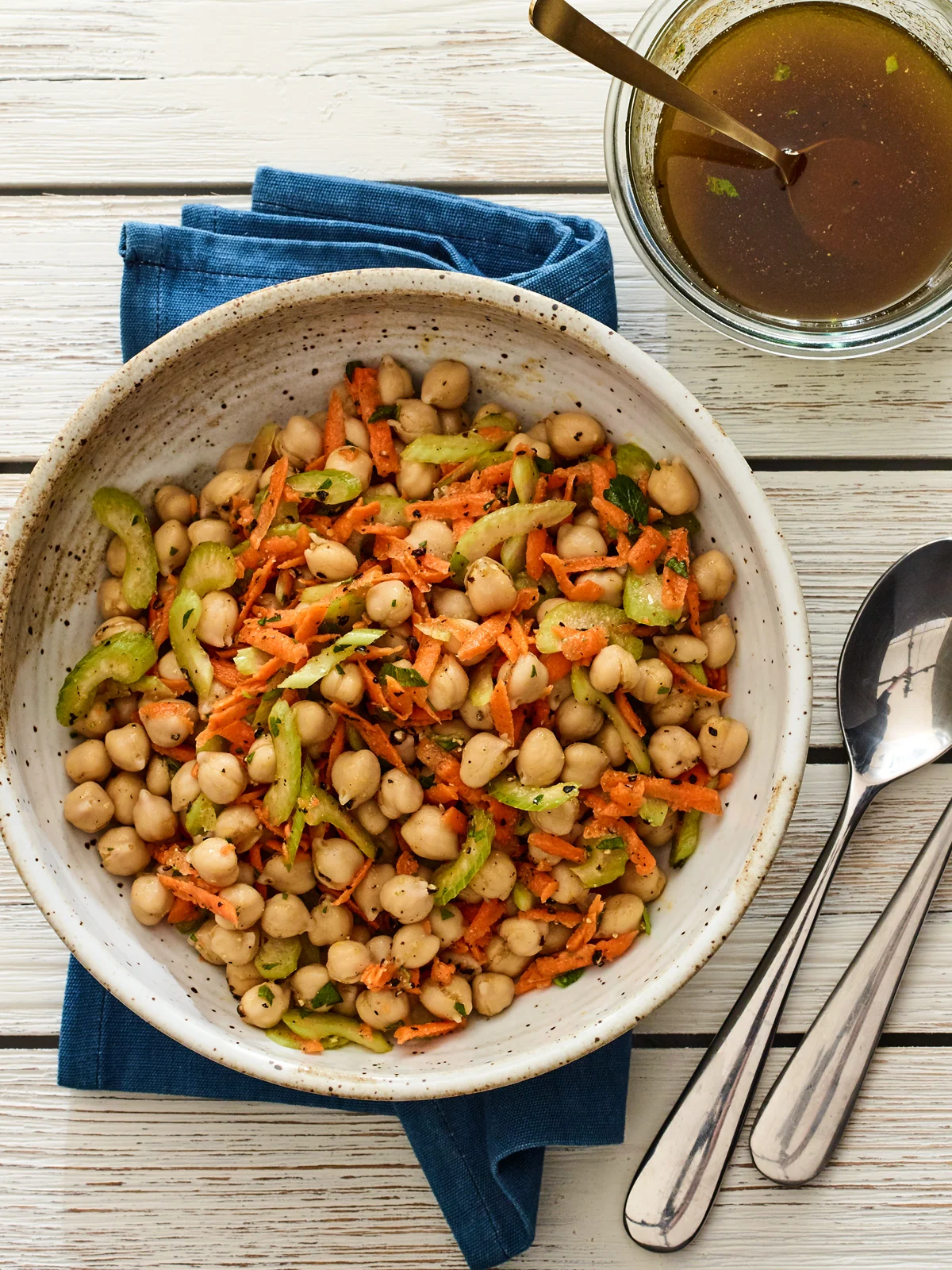 Throw 3 main ingredients (chickpeas, carrots, and celery) in a bowl.
Toss with your favorite salad dressing (or simply oil and vinegar).
Season with salt & pepper.
Cook time? 5 minutes. Deliciousness? Off-the-roof. We are especially in love with the various texture in play. QK tally: 3 ingredients.
Let Hummus Fulfill Your Mid-afternoon Craving
Whether used as a spread for your lunch wrap, a topping for your salad, or an afternoon snack with the pretzel sticks, hummus never gets boring. When your store-bought tubs are getting empty, it is quite simple to make your own. If you have tahini, then you will be all set with this recipe; else, you can be creative and gets down to this extremely simplified 2-ingredient version. QK tally: 2-5 ingredients.
Whip Up a Chickpea Curry for Dinner
Consisting of shelf-stable or frozen ingredients, this recipe takes a mere 5 ingredients. If you don't have curry paste, feel free to substitute with curry powder and the dish will be just as tasty. QK tally: 5 ingredients.
Munch on Roasted Chickpeas While Netflixing
Whether you are in the mood for an interesting popcorn flavor or another fun vegan snack while watching the pandemic movies, we've got you covered. We hope that you'll find this step-by-step instruction on how to roast chickpeas equally life-changing. QK tally: 2 ingredients (chickpea & oil)!
It only occurred to me that all those yummy ideas are completely vegan and whole30 friendly, while some of them would even fit the keto life style. Do you have some chickpeas on hand? Comment below to let us know!
---
---