3-Ingredient Mac & Cheese + 4 Global Twists
We have got some requests in covering more platform foods like the one we did with popcorn. So, here you go. We searched around the world wide web, and present you our findings of another ultimate platform food — Mac & Cheese!
First Things First: 3-Ingredient Mac & Cheese
We have to admit, there are a lot of gourmet chefs out there cooking up the macaroni with fancy cheeses (note the plural!). However, given the extreme difficulties in getting groceries these days (see photo below for the double line queueing method adopted by Trader Joe's in Manhattan), let's settle on as few ingredients as possible.
Alright, back to the Mac & Cheese.
created by: Alvin Zhou from the Tasty team
QK tally: 3 ingredients
Ingredients:
5 cups milk (nut milk if you are vegan)
1 lb macaroni (or other short-form pasta)
2 cups shredded cheddar (or your favorite cheese)
Directions:
Bring milk to a boil in a large pot.
Cook the pasta in the milk according to the package direction, probably for 10 minutes or so.
Turn off the heat and stir in the CHEESE. D.O.N.E.
Easy peasy! Click here for a video demonstration. If you are so adventurous, feel free to throw in a tablespoon of butter (roughly a finger's width of stick butter) or something (like, uh, cream cheese, or creme fraiche if you are in that fancy mood).
Alrighty, time for some fun twists.
Mac & Cheese + Frozen Veggies = English Country
Use 2.5 cups of vegetables for 1 lb of the pasta. Cook the base and add in the veggies in the last couple minutes of pasta cooking. Or, you can use the complete recipe with slightly more ingredients listed here.
Mac & Cheese + French Onion Soup = Parisian Classic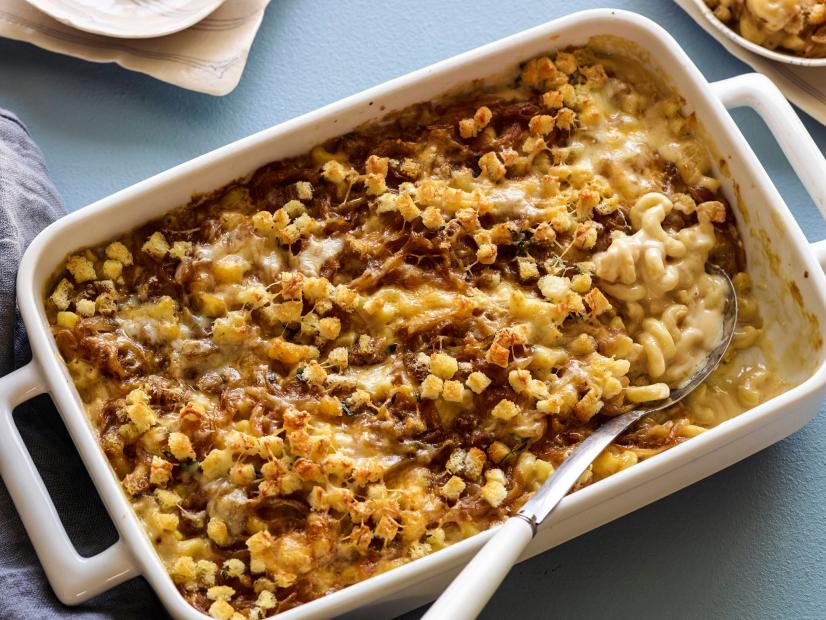 I wish it were as simple as use a pack of soup mix, but it seems to be slightly, (just very slightly) more complicated. Basically, you can make a soup mix on the side with butter, bone broth, and seasonings. Then, mix half of the pasta with onions. Finally, top with cheese and the other half of the onions and bake in the oven. For a detailed direction as well as a video tutorial, please see here.
Mac & Cheese + Spinach + Feta = Greek Goddess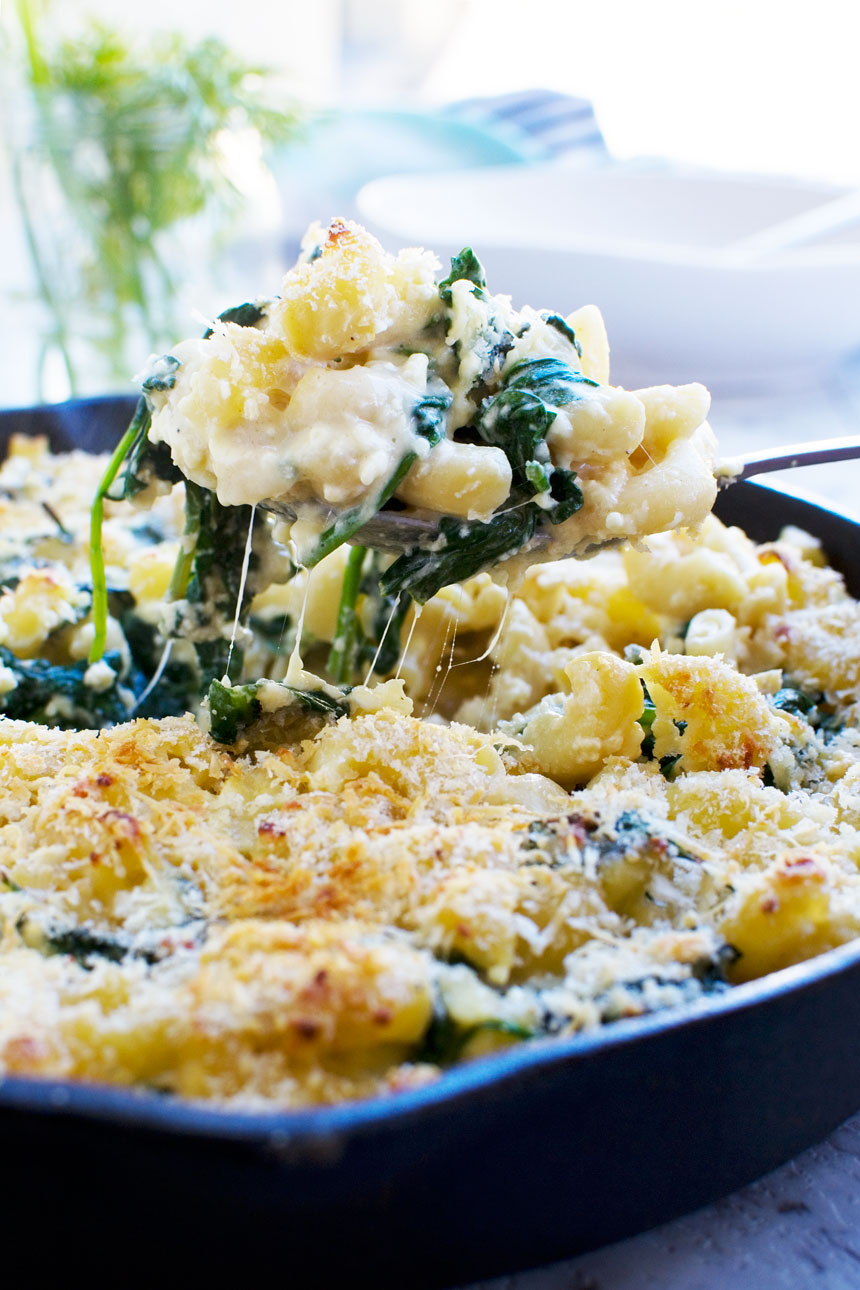 Keep it simple. Use the base, and stir in some fresh spinach and feta when you finish. Or, follow the recipe end-to-end with more ingredients. Hell, if you want to dial up on the Greekness, break into your pantry and throw in some olives and pinenuts while you are at it!
Mac & Cheese + Canned Lobster = Dreamland Patrician
Ha! We know you don't have lobster. Don't you wish you did though? It is ironically a perfect time to learn how to make this dish. So that when everything is back to normal, you can feel good about making this $27 dish and dine like a noble on a weeknight! Using a canned version seems like a good starting point, or follow the instruction here if you are so inclined.
Hope this is helpful (or fun to read at least). What is your favorite mac & cheese? Comment below to let us know!
---
---